Changing Spaces SRS, LLC is proud to be the oldest Senior Move Management Company in Lincoln, NE. Since 2008, we have specialized in rightsizing and relocation assistance for seniors, but are happy to help anyone during the rightsizing and moving process, no matter what their age.
We are a bonded and insured company that offers a full range of services designed to give you peace of mind and caring assistance as you pursue the home environment that best suits your needs. Our mission is to provide you with the quality consultation and management services, as well as the physical labor, needed to accomplish a transition you can feel good about.
We offer many services, from helping you sort and rightsize the belongings in your home to packing and unpacking all your belongings as you move. Our services are completely customizable for your individual needs. Call us to set up a free in-home consultation where we will further explain our services, acquaint ourselves with your situation, and develop a personalized plan based on shared information.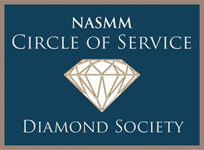 As a member of the National Association of Senior Move Managers (NASMM), we are proud to have been recently named a member of their Circle of Service Diamond Society, which is a special designation reserved for senior move managers who have been providing a high level of service to clients for 10 years or more. We are delighted to be honored in this way.