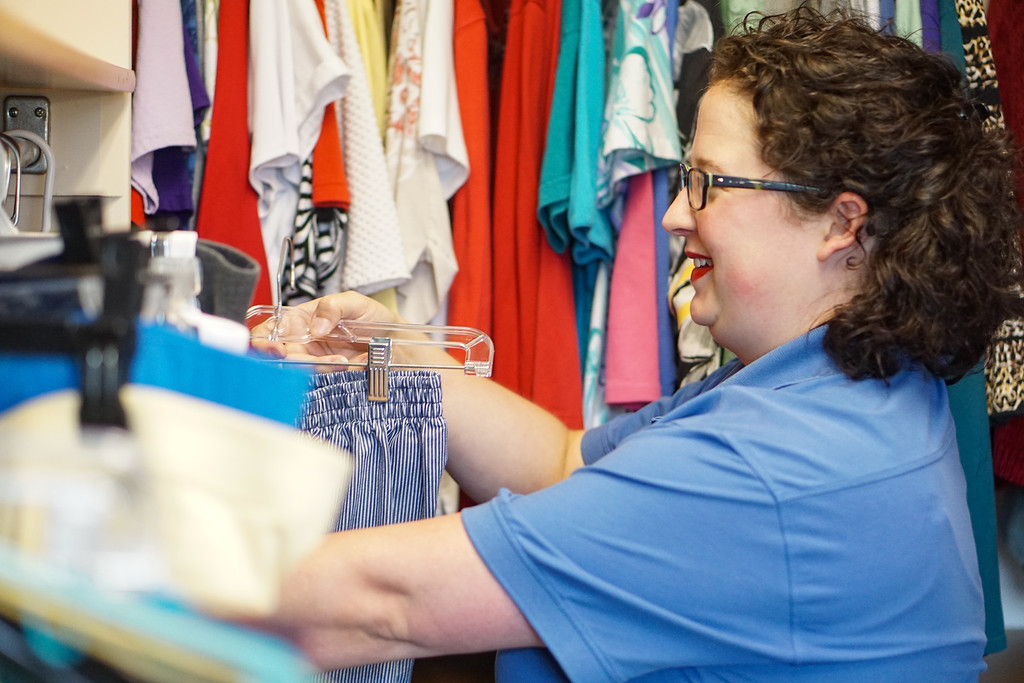 Whether you are preparing for a move or simply wish to rightsize the belongings in your current home, Changing Spaces SRS can provide the physical, emotional, and logistical help needed to tackle the sorting process in your home, room by room. We can help you determine which items you wish to keep, which should be donated or sold, and which items can be disposed of or recycled.
We can assess your new home and create a customized floorplan, helping you determine which furniture pieces will fit best in your new home.  We will then carefully and efficiently pack all items being moved, providing all boxes and packing material, labeling each box clearly.  We also take care of making arrangements with a moving company on your behalf.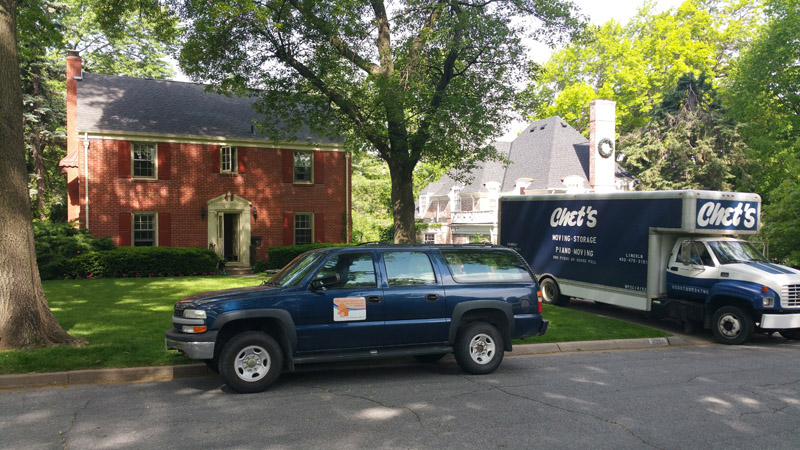 Move day is a big deal!  We are there by your side, from start to finish.  We arrive early that morning before the truck pulls in to do any last-minute tasks that need to be done – including taking sheets off the bed, emptying the refrigerator and freezer into a cooler, and packing any last minute items like your toothbrush and the coffee pot.  Once the movers have loaded everything onto the truck, we follow right behind on the way to your new home, so that we can direct them where everything should go in the new place.
We ensure that all furniture is placed where you want it, and we begin unpacking boxes as soon as they come in the door.  We ensure that our client has all the essentials unpacked that very first night in their new home so they can be comfortable – that means their bed is made, they've got clothes in their closet, food in their fridge, and their toiletries are organized in their bathroom.
While the essentials are unpacked on moving day, we will return the following day to complete the unpacking, for things such as books, artwork, and décor.  We also remove all the boxes and packing materials on this day, leaving your new home organized and box-free.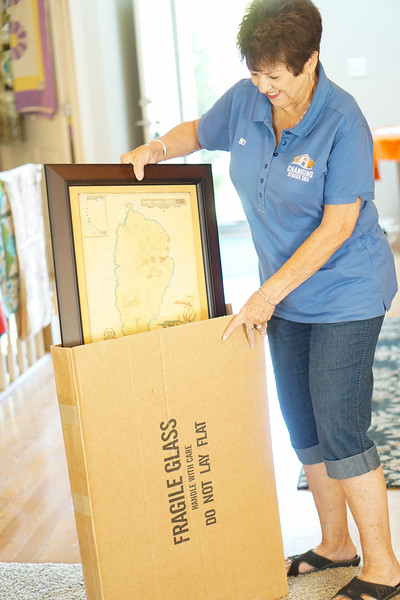 Estate Sales & Online Auctions
When clients have a large number of items they no longer need, use or want, Changing Spaces SRS can help find new homes for those items. We assist clients who need to empty out homes in one of two ways – in-person estate sales (or "tag sales") and online auctions. Having a sale with Changing Spaces SRS is a stress-free and work-free solution to emptying out a home.
After a free in-home consultation, our team will recommend which type of sale would work best for your situation. We take pride in our sales, ensuring that items are set up and displayed in attractive ways. Changing Spaces SRS provides professional organization, set-up, and research for each item in your home—all the way from the fanciest piece of antique furniture, down to the napkin rings and Tupperware. Beyond our own pricing expertise, we also work with a well-respected local appraiser to ensure that our clients get the best price for their items.
We have a team of 25 team members, giving us the ability to set up and run even the largest of sales, while still maintaining proper staffing and supervision of the home before and during the sale. We have developed quite a following during our twelve years of service, resulting in over 9,000 people that have requested to receive our regular notifications, emails, and postcards. In addition to our mailing list of regular customers, Changing Spaces SRS also uses every available resource to market our sales and get shoppers through the door.
We extensively photograph all our sales, posting those albums on Facebook and our website so shoppers can see what is available. We also post ads online, in the Lincoln Journal Star, and place signs at the major intersections to catch drive-by traffic. These marketing efforts result in an average of 1,500+ shoppers on any given weekend, further ensuring a successful sale for our clients. After the sale concludes, our clients receive a final accounting sheet, including a typed list of the items sold, and a check for their portion of the proceeds. In the span of a few short days, Changing Spaces SRS provides complete management of a sale from start to finish!
Please visit our current estate sale page and online auction page to gain a better understanding of how the process works.  If you are considering having an estate sale, you'll definitely want to read our blog article Five Tips for Having an Estate Sale Without Losing Your Mind.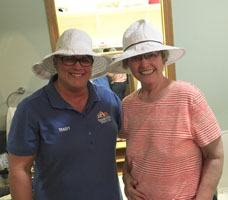 "I loved the cheery, positive attitude that Joni and Tracey brought with them.  They knew I was stressed – so they politely "took over" and worked very efficiently.  It was good to have the continuity of having them unpack when they had packed me!"
"Having wonderful, caring, highly competent and professional human beings just makes for a great experience.  The packing and unpacking, with removal of boxes, was so helpful!"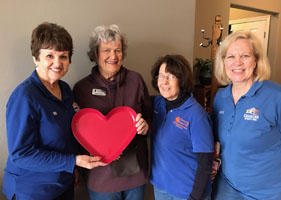 "I am extremely satisfied with the service and professionalism l received from Changing Spaces. I would like to compliment the team for doing an outstanding job of managing and directing the movers, keeping them on task and completing the job in a timely fashion. Thanks again, I would recommend your group to any friends needing assistance."
"Thank you for your hard work and kind words about our family home of 47 years. You have an awesome staff!"