Presentations
Does your club or organization need a speaker?
Owner Jeannine Bryant routinely gives presentations in Lincoln and surrounding areas to clubs, businesses and organizations on a variety of topics. There is no charge for her services, and the presentations can be anywhere from 15-60 minutes in length, depending on your needs. Some of the topics she presents on include:
The Decision to Make the Transition: What to do when it comes time to make a decision about moving.
Live Your Best Life Now: How can "rightsizing" improve my life, and my family's life, right now?
Throw out 50 Things! Practical tips for getting going with the downsizing process. Throw out 50 things that you won't even miss – I promise!
Keep the Memories, not the Stuff: Tips for dealing with emotional clutter while still preserving family history.
Employment Opportunities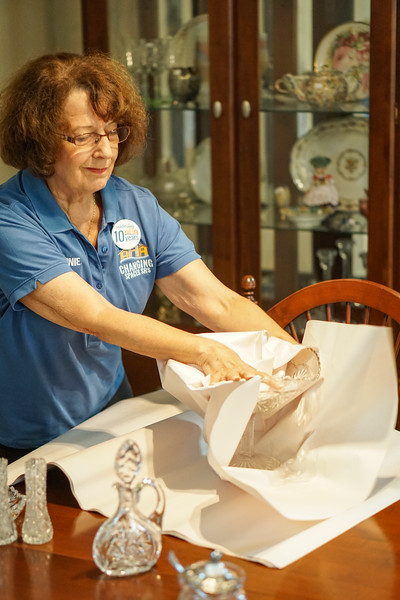 Working for Changing Spaces SRS is most definitely a rewarding experience! Working with new clients each week, tackling various tasks related to helping our clients rightsize, and interacting with the rest of our team members provides a dynamic work environment that gives employees so much to enjoy about their jobs. Along with this, the satisfaction that comes with being part of a team and growing a small company together is truly a joy.
We are always seeking top-notch applicants to join our Changing Spaces SRS team. We look for people who are responsible, caring, kind and self-motivated with good organizational and problem solving skills.
We are not currently hiring, but will post the position here when we are!