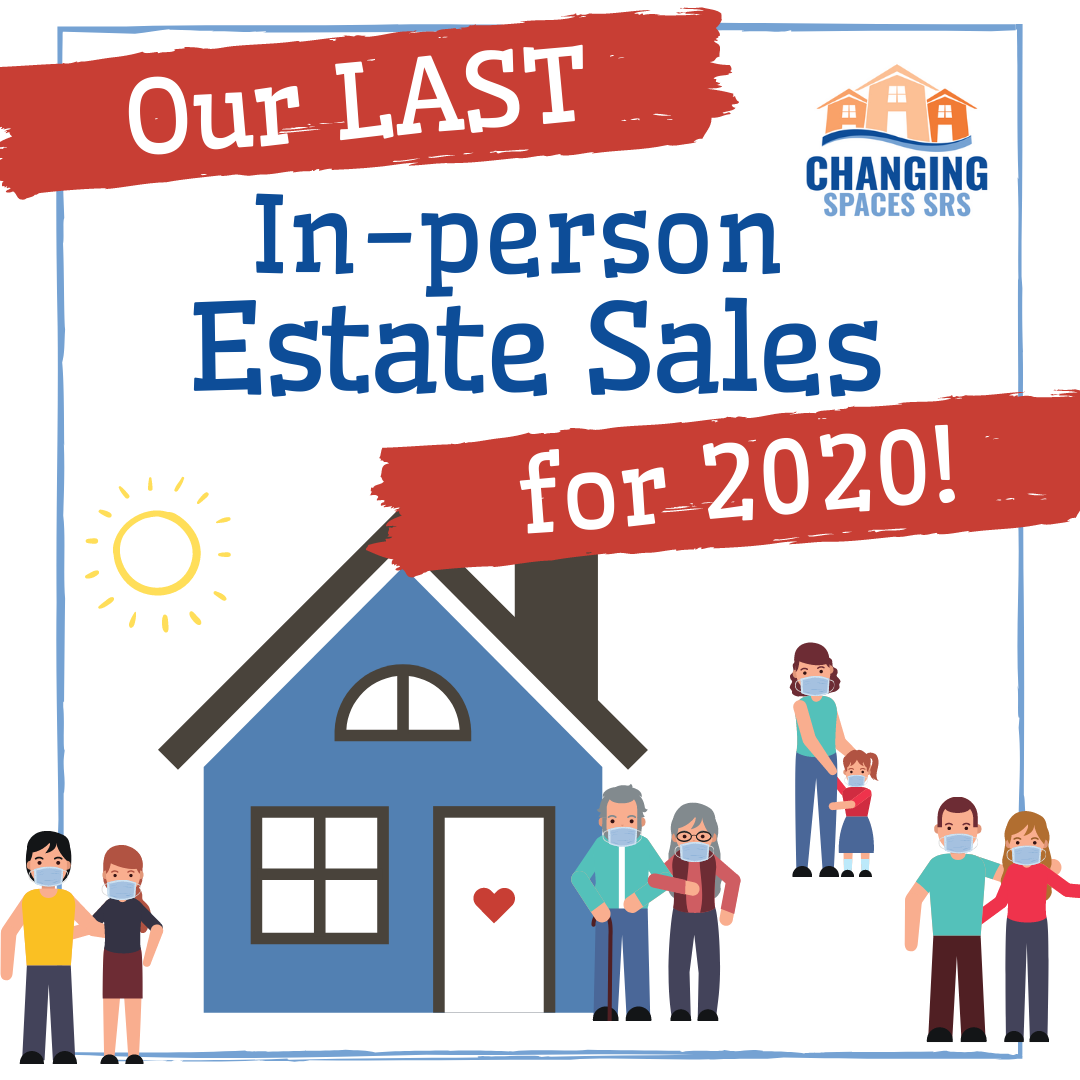 Dear shoppers,
November 20-21 was our final in-person estate sales for 2020. Those sales were in the homes of clients who have recently moved and sold their homes, leaving them under a deadline to empty the homes before their closing dates. We know that, due to the rising number of COVID-19 cases in our area, we are being called upon to limit our activities outside the home, so we are honored that our faithful shoppers continued to support our small business (and help our clients empty out their homes) during this time.
For the rest of 2020, we will be moving to online auctions only. We invite you to continue treasure hunting with us at
ChangingSpacesSRS.com/auctions
! We look forward to seeing you for some treasure hunting with us in person in 2021!
Until then, thank you so much & stay safe! :)
Changing Spaces SRS
How does a Changing Spaces SRS Estate Sale work?
Nearly each weekend of the year, we organize and run an estate sale (sometimes two!) for a client inside their home. An estate sale is a tag sale, so no bidding is required.  Each item has a price tag on it – just come on in and shop!
If you wish to be one of the first shoppers in the door on Friday morning, you'll want to get a number.  Numbers are handed out each Friday morning (one per customer) at 7:00 am for Early Birds, as a way to control the large early morning crowd.  After the initial rush dies down, no need for a number – just come on in!
We hope you will join us for some treasure hunting!
Looking for our Online Auction?
Get sale info straight to your inbox!
Need your own estate sale?
All of the information is listed on our services page!